Interview with
Majic Mushroom
---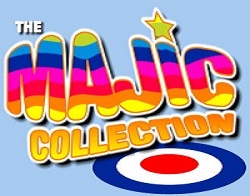 FuZioN: How and when did you first find the Amiga scene?
MajicM: It was Christmas 1989. I was aware of demos from a friend who had an Atari ST, and had seen them at his house. That really interested me more than the games to be honest, and I was actually poised to buy an ST until I saw the Silica Computers packages where Amigas and ST's were practically the same price and I knew more people with Amigas.
There were 3 of us who all got Amigas at the same time and we formed a demo group called Liquid Gold. We sucked too :)
---
FuZioN: What UK groups were you a member of?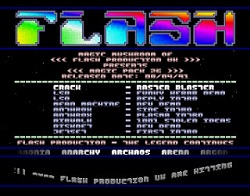 MajicM: In order...
Liquid Gold
Pussy UK
Crack UK
Flash Production
Razor 1911
Plague
Quartz
Lemon
Fairlight
Delirium
Sonik-Clique
Tesko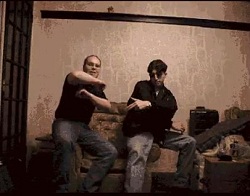 ---
FuZioN: Name your first prominent memory from the early Amiga scene.
MajicM: I'm a huge fan of Mahoney and Kaktus, so I think seeing Mahoney and Kaktus Music Disk 2: Sounds of Gnome for the first time was something that stayed with me forever. I got a bunch of demo disks from a PD library to go with the Amiga on Christmas day, and that was one of them. The sheer wackyness and the fact there were someting like 50 songs on 1 disk really amazed me!
---
FuZioN: Name some of your favourite projects.
MajicM: Although I didn't do many intros or demos, there were 2 projects I really enjoyed working on. Both were for Quartz, one was a party Inftro which had a really nice design. I had Paradroid / Anarchy over for the weekend and he did the design and we just set to work. I was really pleased with the outcome.
The other was "Journey into Divine Madness", my first proper demo. It was for the Quartz Summer Conference in 1992 and it came 3rd in the demo competition, which I was really chuffed about. It might not look the nicest demo or be the most technical but for a swapper I thought it was a good effort and so did the other people who voted for it!
---
FuZioN: Name some of your favourite Amiga demos/groups.
MajicM: Best 2 demos ever.... Desert Dream and Nexus 7!
My favourite groups were Melon, Andromeda, Spaceballs, Kefrens. I also loved the style of Stellar and Sonik-Clique, which is why I joined them!
---
FuZioN: What inspired you to produce the Tesko masterpiece - 2 Blokes & An Armchair?
MajicM: Ha ha! Well, the day before the Deja Vu party I had a guy called Def Base over at mine. He ran a BBS called Havok and we'd become pretty good mates. He wanted to go to the party so he came to my house so we could make the trip together.
I'd borrowed a digital camera from work, bear in mind this is around 1997 when they'd just really come out. We were messing about with it, over a few beers when we had the idea for a pisstake demo. Moving a chair around and putting lampshades on it etc! Really were just taking the piss out of all the serious demos. The decision was made, let's get up to the computer room and start coding!
Worked for a few hours on it and it was done. Believe it or not it actually won the demo competition but because the party was supposed to be PC only the result was fudged. Wasn't really bothered about it but it was nice that everyone actually laughed along with it rather than at it!
---
FuZioN: Armchair Engine V1.0 Turbo Fuckpig gti - please explain :)
MajicM: Haha! Well... I'd had a few beers remember. I think it was a bit of a pisstake on all the old names of cars, GTI, XS etc. At the same time, it was also a pisstake on all these serious demo coders with their demo engines, 3D engines etc. I was sarcastically suggesting the demo was born out an actual "Armchair Engine" :)
Most of the stuff I did later on in the scene was more comedy or pisstake, I was never good enough to be a proper coder so that seemed more appropriate!
---
FuZioN: Are you still in contact with any ex-scene buddies or contacts?
MajicM: I'm still in touch with B-real / DCS and the world famous Rotox! I had Paradroid over at my house last year too, first time I've seen him since 1997!
---
FuZioN: Did you attend many scene parties?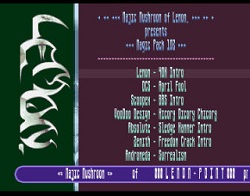 MajicM: Went to a few....
1990 - Magnetic Fields
1991 - Anarchy, Digital
1992 - Anarchy, Quartz Summer Conference, Digital, The Party 2 (Over in Aars, DK)
1993 - Think there was only 1 party, the Digital one in October
1995 - Digital (It was a different Digital by then) held at Warwick University
---
FuZioN: Where you into the BBS scene?
MajicM: Got my first modem in 1993 and regularly called boards like Splatterhouse and Complex Corrosion. I used to support some lesser known boards too like Zone-One and Zions Hideout when it was a nothing board. In fact, I pumped a lot of time and energy into Zions and became a co-sysop. Then a few months later when boxing was dead and using calling cards became a no-no I had to stop calling the US boards. A few months went by and I called Zions on bill and my account was gone and the board was a multi-node "elite" board. Zion refused to acknowledge who I was and how much I'd helped him turn a nothing board into something. That was the way of the scene, people got up their own arses!
---
FuZioN: Are you still running any classic Amiga's? If so, what models?
MajicM: I used my old A500 and A1200 to get my demo disks onto my PC for my 2 websites: www.themajiccollection.net and www.magicpack.net but since I've moved house recently I've had to get rid of them, once and for all!
---
FuZioN: Do you follow the PC demoscene at all?
MajicM: I did a little in 1993 as a natural progression but they just weren't as nice as Amiga demos. Tesko did a few bits and bats but nothing special unless you count "Shape!" :)
I stopped following the PC scene around 2000, had more interest in the C64 demo scene to be honest.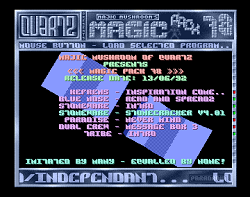 Ive had a look at PC demos from time to time (every few years!) and they're still the same boring stuff.
---
FuZioN: Are you currently working on any software projects?
MajicM: Nothing at all! I did some utilities a few years ago for Capital which was to aid and assist the guys in the group finding space for intros and trainers and a tool to find lives in memory for the trainers.
I really enjoyed that side of things, writing utils that would probably never be seen by the outside world!
---
FuZioN: What is your day job?
MajicM: I'm a business analyst, so I spec out people's software requirements, document it and hand it over the programmers! And I still keep a hand in the programming world myself too!
---
FuZioN: How do you relax/unwind/chill out?
MajicM: I love football (Man United!), drinking with friends, going out and about with the family. Might play the odd game but not too much really!
---
FuZioN: What music do you listen to?
MajicM: I'm still an old skooler at heart, so I still love the 80's music, plus all the old skool rave/techno/house etc. Got into rock in 2000's but didn't really keep up with it, don't really get on with new music to be honest!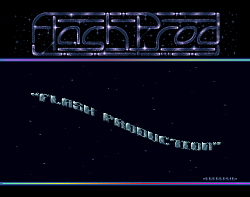 ---
FuZioN: What web sites or forums do you frequent now-a-days?
MajicM: Not much scene related really. I'll check in at EAB from time to time, that's pretty much it!
---
FuZioN: This is your SPAM area - feel free to flaunt any web presence.
MajicM: I may have let them slip before but my Amiga sites - magicpack and themajiccollection offer the following:
www.magicpack.net - The entire Magic Pack Demo Collection from 1990 to 1993 (Plus unreleased 'Honey Packs')
www.themajiccollection.net - My ENTIRE demo collection, all 638 disks!
---
FuZioN: Cheers for taking part in this interview mate - any final words of wisdom?
MajicM: Not necessarily words of wisdom, more of a thanks to everyone I knew on the scene in the old days. Everyone who was friendly and got on together, everyone I swapped with, everyone I met at parties and shared a beer with.... Thank you! The scene provided some of the best years of my life, and we made it what it was!
Cheers!